The New Model of Care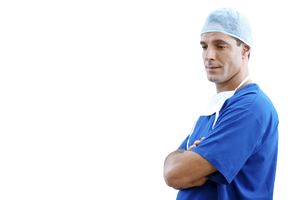 February 2020 –
It's a new year, and with every new year, we dream of ways we can change our lives for the better.  The healthcare industry is no different; there is room to improve.  It is no secret that the U.S. healthcare system is one of the most expensive systems in the world and is one of the most regulated industries in the country.  However, our quality of care and care outcomes are notorious for falling short of expectations considering the level of expense and regulation.  As such, much attention is focused on finding ways to improve outcomes and reduce cost at the same time. 
The New England Journal of Medicine captured these ideas in its September 2019 article, "Platforming Health Care to Transform Care Delivery."  In short, the authors (Amy Compton-Phillips, M.D. and David Johnson, MPP) provided a robust commentary on the idea that healthcare has a new sheriff in town. The new model of care must "prioritize customer service, eliminate waste, and create value. They win by delivering superior products and services at competitive prices with great customer experience."  In other words, the patient must be viewed as a customer, and as a consumer of healthcare, the patient experience will drive how the care is valued. 
As we continue the journey through 2020, it will be interesting to watch how the consumer-patient continues to shape transformation in healthcare. 
by Jeana Singleton, Esq.
Co-Founder – Tenamark, LLC
Member – Brennan, Manna & Diamond, LLC