The Hill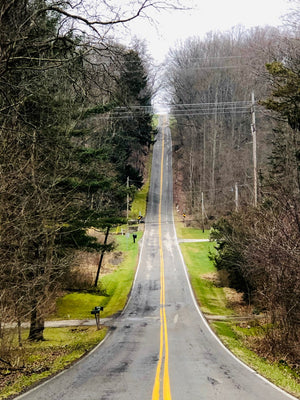 March 24, 2020
Most Sundays I would be rushing to get ready for the week. Last Sunday, I decided to take extra time out just to spend with the family. So my 10 year old daughter and I decided to go for a quick walk down our road. The road isn't very busy or very long, but it does include two rather large hills. As we walked down the first hill conversation included talk of plans for her coming time off school and what the virus was that had been the cause of school being cancelled, until we had reached the top of the next hill. Here we stopped and turned around to pause before heading back down towards home. It was then that she commented "mom, you ever notice how big hills look from far away? When you get close to them, they don't seem as big." I gave this some thought and responded that I had noticed that but had not given it much thought. She went on to expand on this "they just seem so much smaller every step you take closer. See…? At this we stopped to look at the upcoming hill from this new, closer view.
I share this story because our world has changed and will continue to change over the coming days and months as we navigate this crisis. There are challenges coming for our loved ones, neighbors, employers and country. I am not trivializing the hardship that we will face but do believe what my daughter observed today on our walk, is a lesson to remember. The challenge of climbing the hill does not change with our perspective of how big the hill appears but if we keep on moving these challenges might not seem so impossible. 
Keep moving. The hill is big but if we tackle it one step at a time, we can do this.
By Sheila Tonn-Knopf, MHA
CEO & Co-Founder – Tenamark, LLC